Block brick making machine for sale, as the name suggests, is the equipment for producing bricks. There are many types according to different classification standards. From the degree of automation, the equipment can be divided into automatic, semi-automatic, and manual brick machines for sale in the market. The forming principle is pneumatic, vibrating, and hydraulic. According to the output size, large, medium, and small brick machines are optional. The brick machine for sale in YG Machinery has the characteristics of reliable performance, easy operation, high molding rate, stability, and so on. The raw materials can be concrete, cement, small stones, stone powder, sand, slag, construction waste, and so on. If you are looking a brick production equipment, you can choose the suitable type on the basis of your actual requirements, and get in touch with us for more details.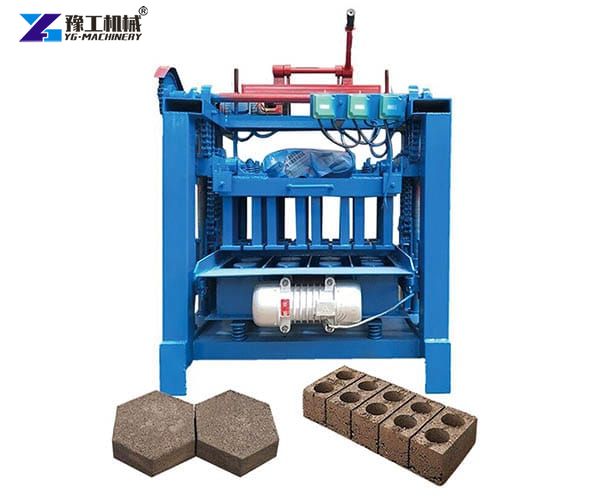 Small Brick Making Machine Technical Parameters
| | | | |
| --- | --- | --- | --- |
| Model | JH-4A | JH-6A | 10A |
| Overall size | 1500*1300*1100mm | 2000*2100*1750mm | 3300*2100*2350mm |
| Working pressure of the hydraulic system | 12-20MPa | 12-20MPa | 12-20MPa |
| Forming method | Hydraulic + vibration | Hydraulic + vibration | Hydraulic + vibration |
| Number of modules( standard bricks) | 4mold(400*200*200) | 6mold(400*200*200) | 10mold(400*200*200) |
| Power | 5kw | 7.3kw | 16kw |
| Overall quantity | 700kg | 2200kg | 4300kg |
| Daily output | 3840/8h | 6800/8h | 9600/8h |
| Tank capacity | 10.6L | 24L | 66L |
| Vibration mode | High-frequency stereo mode shock | High-frequency stereo mode shock | High-frequency stereo mode shock |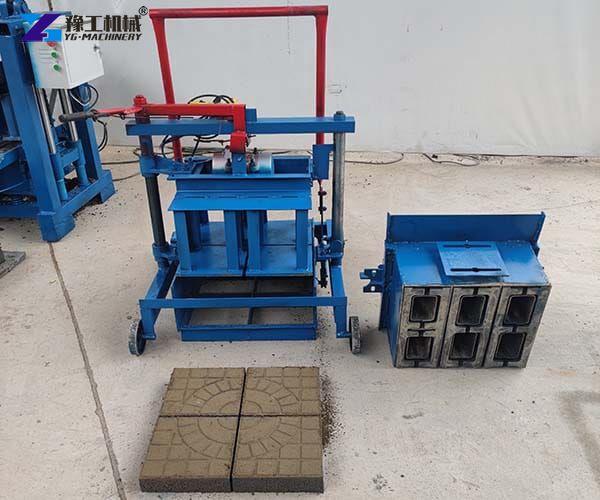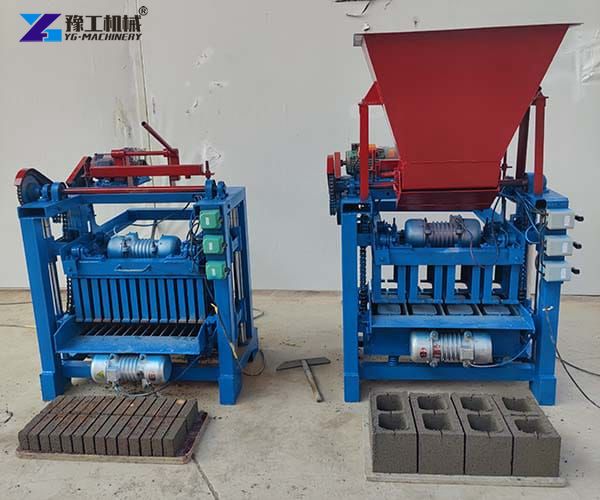 Features of the Block Brick Making Machine for Sale
Advanced technology makes the main machine design reasonable, realizing box vibration, hydraulic demolding, electric walking, and auxiliary steering.
One person is easy to master the operation of the machine.
High-quality steel and precision welding make the machine have a longer service life.
The automatic brick making machine adopts a

PLC intelligent interactive system

. Friendly visual operation interface, and equipped with data input and output device.
The block brick making machine for sale adopts a rolling conveyor belt device, which has the characteristics of accurate action, stable transmission, stable performance, low noise, etc. With a low failure rate and long service life.
The vibrating table is adjustable to meet the needs of producing diversified products. According to customer requirements, special molds can be used to produce products with special heights.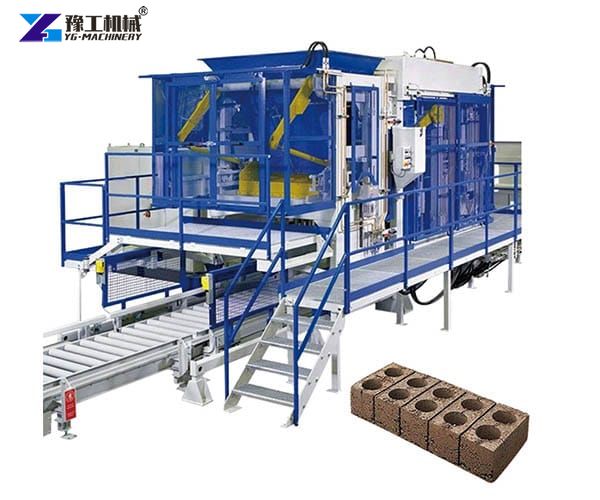 Working Principle of the Block Brick Machine for Sale
Prepare the raw materials in scientific proportion, then add water and stir the raw materials. Use a shovel or hopper to put the raw materials into the brick molds. Through high-pressure vibration molding and short drying, the final products are finished. The final product's shape and size depend on the brick molds. There are various brick shapes, sizes, and colors available. If you want to produce the bricks with a specific color, the making process needs to add a step to stir the color into the raw materials. Which one do you want to produce? Contact us for information and we will reply to you as soon as possible.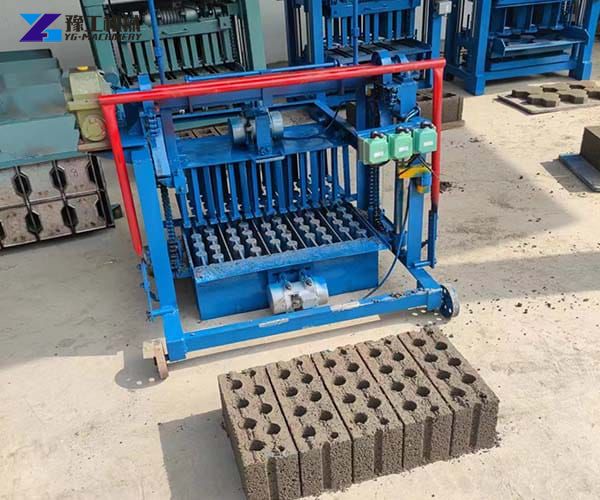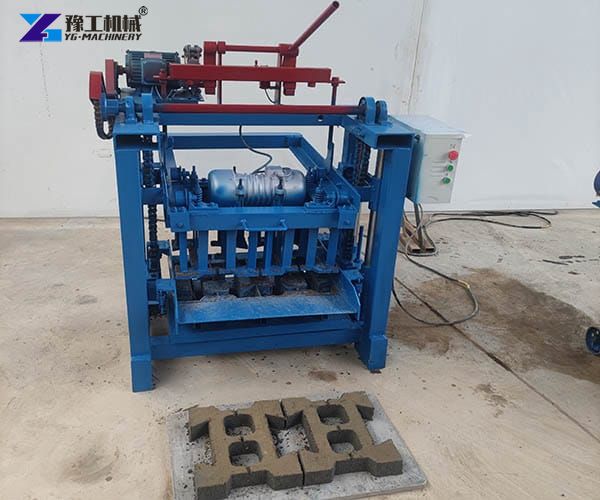 Benefits of the Automatic Hydraulic Brick Making Machine
Reasonable design, high molding rate, low maintenance rate, low noise, and low energy consumption.
Precision workmanship, high-quality material, factory direct sales, durable, safe and stable, easy to use
High-frequency mold vibration technology, hydraulic demolding, electric walking, hydraulic steering, and automatic feeding systems work faster.
Adjust the distribution platform and hopper of the block making machine for sale to produce a variety of brick types, so that the model can produce more bricks and be more widely used.
The distributing device is composed of a silo, a guide plate, a cloth storehouse, and a lever shaft, the anti-distortion guide plate and the height can be adjusted. The slide rail can be accurately positioned and moved to ensure the parallel movement of the cloth library.
Lots of block types are optional:

hollow block, solid block, "S" pavement block, and color pavement brick

.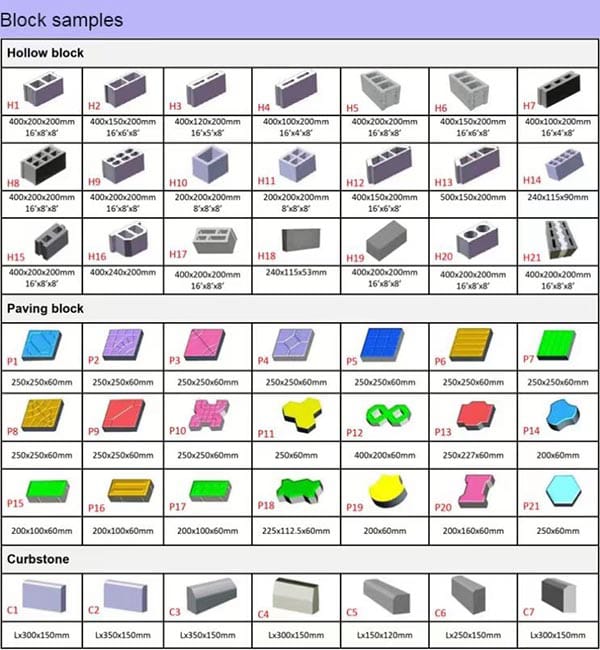 Block Brick Making Machine Manufacturer
We provide concrete brick making machines, clay production equipment, and the whole production line. In addition, we also supply mortar spraying machines, foam concrete machines, shotcrete machines, mini concrete pumps, fog cannon machines, water well drilling machines, etc. If you are interested in this machine, pls leave your message in the following form.