Concrete wall saw is mainly used in cutting door holes, windows, elevator holes, etc., transforming old buildings, and reinforcing or changing the design. The materials to cut include concrete walls, brick walls, stone, and so on. Compared with traditional knocking construction, the concrete wall cutting machine works efficiently, greatly saving time, resources, manpower, and costs. And the cutting effect is straight and beautiful. There are mainly electric wall cutter and hydraulic wall saw for sale in YG Machinery. Various models of wall saw for different depths are waiting for your choosing. If you are interested in a concrete wall saw, please contact us now to get detailed information.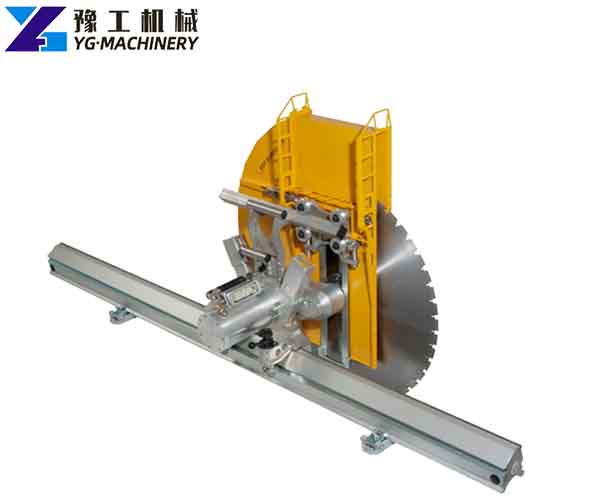 Electric Wall Cutting Machine
The electric wall cutting saw adopts a heavy industrial grade, double-insulated, and high-power motor and reducer, which has a low failure rate, long service life, and saves maintenance costs. With manual or automatic cutting control devices, in addition to improving the construction quality and speeding up the construction speed, but also greatly reduce the operator's labor intensity. The special mechanical clutch protection device effectively prevents damage to the machine and personnel due to misoperation. In addition to the consumption of time, material resources, and manpower, drilling circular row holes can save a lot of rest time and costs.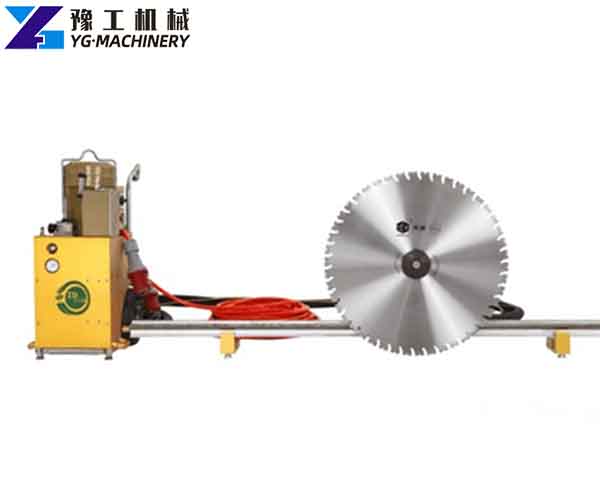 Electrical Wall Cutting Machine Parameter
| | |
| --- | --- |
| The diameter of the saw blade | 800mm, 1000mm, 1200mm |
| Cutting depth | 30cm, 40cm, 50cm |
| Motor power of the control box | 6150w |
| Cutting efficiency | 3-6m/h |
| The service life of saw blade | About 100m |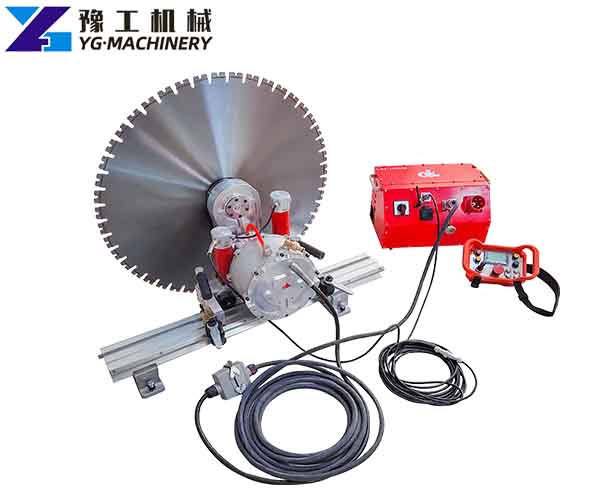 Concrete Wall Saw Machine Working Video
Hydraulic Wall Saw Cutting Machine
A hydraulic wall saw is an advanced engineering tool used in construction engineering renovation, reinforcement construction, demolition, demolition, and construction projects. It was originally a saw designed for cutting concrete walls and used for construction engineering transformation. A hydraulic wall saw is a special cutting tool, suitable for cutting hard materials, such as reinforced concrete, rocks, ceramics, and brick walls, widely used in opening doors, windows, vents, and steel bars on walls and cutting concrete beams and columns, cutting of floor bridges and stone processing, etc. It reduces labor intensity, is a safe and reliable operation, has an overload protection function, and strong power, and improves cutting capacity and labor productivity.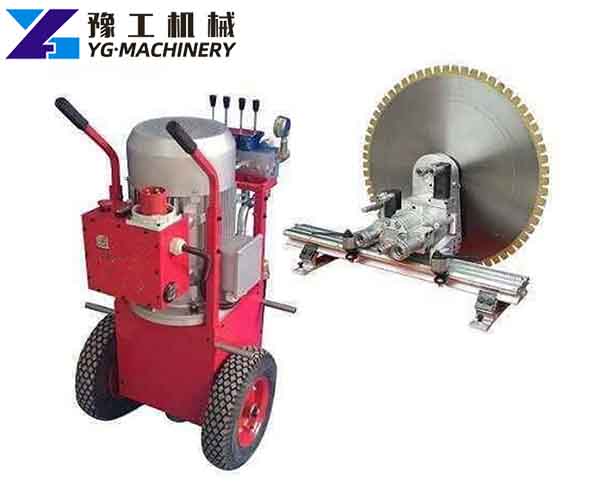 Technical Data of the Hydraulic Wall Saw for Sale
Model
YG-600TM
YG-700TM
YG-600RV
Maximum power
25Kw
30Kw
25Kw
Motor cooling method
Air cooling
Water cooling
Air cooling
Rated voltage
380V, 50Hz
380V-420V, 50Hz-60Hz
380V/400V, 3-phase, 50Hz
Pressure stages
3
Max. Operating pressure
200bar/20Mpa
210bar/21Mpa
200bar/20Mpa
Oil flow rate
30-80L/min
40-100L/min
30-80L/min
Dimension
600*650*1050mm
500*520*1100mm
650*600*1000mm
Weight
220kg
140kg
210kg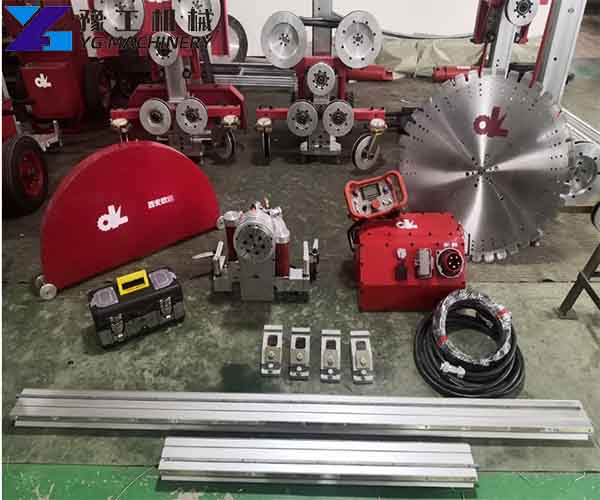 Large Advantages of Hydraulic Wall Saw Cutting Machine
Its linear cutting can make the construction section more tidy and it can double the working speed to shorten the construction period, further reducing labor costs, improving bidding advantages, and expanding the scale of acceptable construction projects. The safety of the hydraulic system itself, reliability, and stability greatly reduce the loss cost of construction equipment. In addition, static cutting like wall saw cutting has gradually become a construction and design concept because it can preserve the stability and safety of existing structures to the greatest extent. At present, it is the leading advanced cutting construction equipment widely used in reinforcement companies and demolition companies, replacing the traditional methods of hard-hitting or drilling rigs for construction.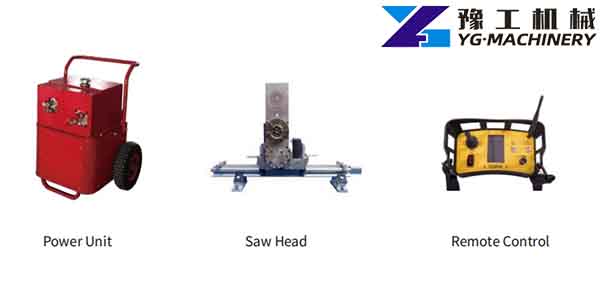 Remote Control Parameter
| | |
| --- | --- |
| Control voltage | 24V |
| Dimension | 300*150*130mm |
| Weight | 1.6kg |
| Cable length | 10m |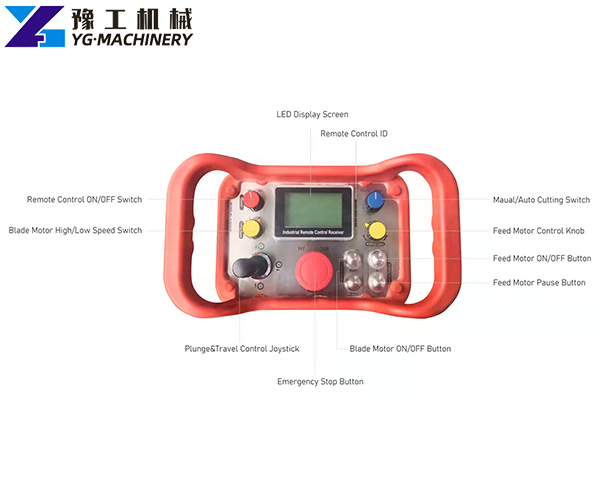 Parameter Of The Handpiece in Hydraulic Wall Saw
Model
600TM
700TM
Saw blade diameter range
800-1400mm
800-1600mm
Cutting depth
620mm
730mm
Center hole of blade
60mm
Saw blade life
Sharp type: 15m2 (approximately)

Output quality: 20m2(approximately)

Max. Working pressure
180bar/18Mpa
200bar/20Mpa
Max. Oil flow rate
100L/min
Gearing
Gear
Rotation speed
450/900/1350 Rpm
600/850/1400Rpm
Dimension
400*420*400mm
Weight
38kg
39kg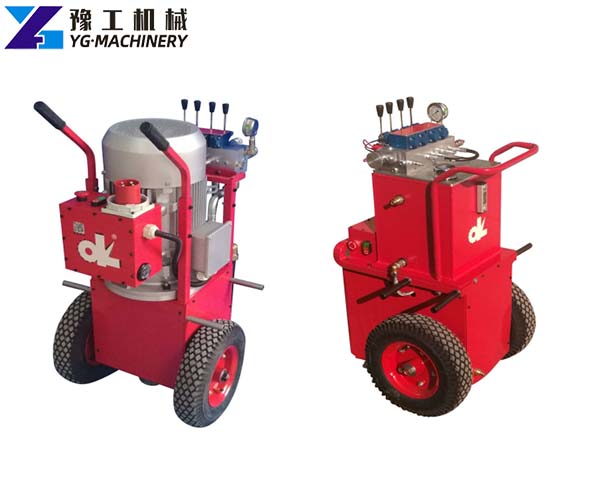 Wall Saw Machine Standard Configuration
Pump station
Wall saw machine head
The guide rail is 1 m *1 piece
The guide rail is 2 m *1 piece
Oil pipe10 m *6 pieces
Saw hood 850mm one piece
Saw blade 800mm one piece
Guide rail installation brackets 4 pieces
Rail stops 4 pieces
Toolbox 1 pieces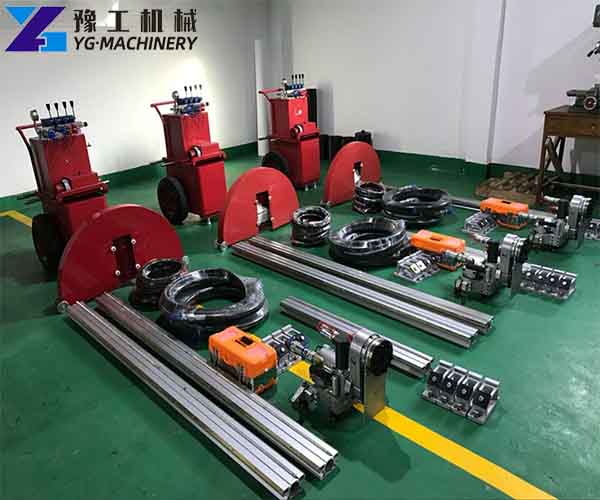 How to Choose a Suitable Concrete Wall Saw?
Before purchasing the wall concrete cutting machine, please consider these questions as follows. What object do you need to cut? What kind of engineering is it belongs to? How about the cutting depth needed to saw? Electric wall cutter machine or hydraulic concrete wall saw? Considering these questions and answers will help you have a clear idea of your needs. Of cause, we have professional staff who can provide some useful advice if you need it. Get in touch with us to obtain more details.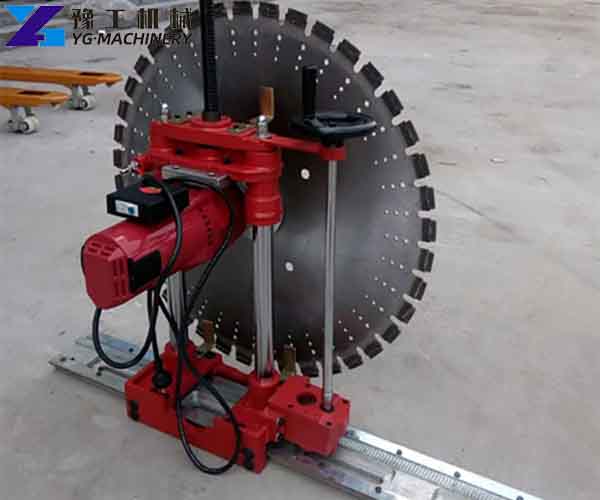 Concrete Wall Cutting Machine Manufacturer
Henan YG(YuGong) Machinery Co., Ltd is a manufacturer and supplier of building project machines. We now provide electric and hydraulic wall saws with different models. Besides, we also supply other cutting equipment for construction terms, such as wire saws, rock splitter machines, hydraulic pile breakers, rebar straightening and cutting machines, steel cutting machines, rebar threading machines, stirrup bending machines, rebar bending machines, rebar thread rolling machines, etc. If you are looking for these machines, welcome to contact us, and we will reply to you as soon as possible. Email: admin@ygbuildingpro.com [Phone/Whatsapp/Wechat]: +86 18337123872