Packaging is used in the production and processing of all walks of life. A packaging machine for sale is a frequently used equipment in packaging production. A packaging machine is a machine that packs products. The packaging process includes the main processes such as filling, wrapping, and sealing. The use of packaging machines can improve the production efficiency of product packaging, reduce labor intensity, adapt to the needs of large-scale production, and meet the requirements of cleanliness and hygiene.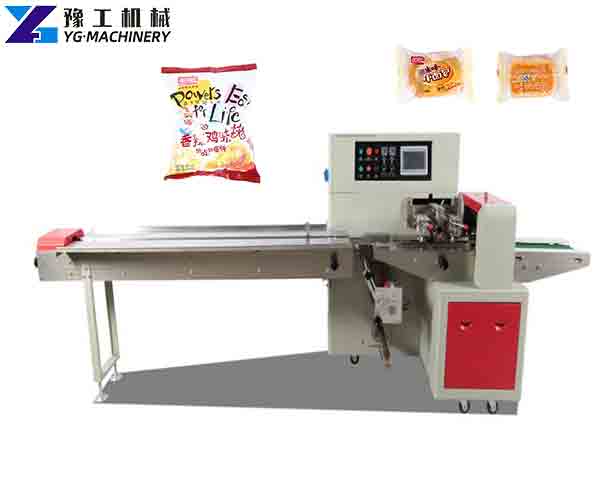 Classification of Packaging Machines
A packaging machine is a machine that packs products in plastic bags, etc., which protects or looks beautiful. However, not all packaging machines are the same, and there are many types of packaging methods. There are back packaging, three-sided sealing, four-sided sealing, vertical packaging machine, pillow packaging machine, powder packing machine, sealing machine, vacuum packaging machine, and so on. Click here you can check our packaging machine for sale.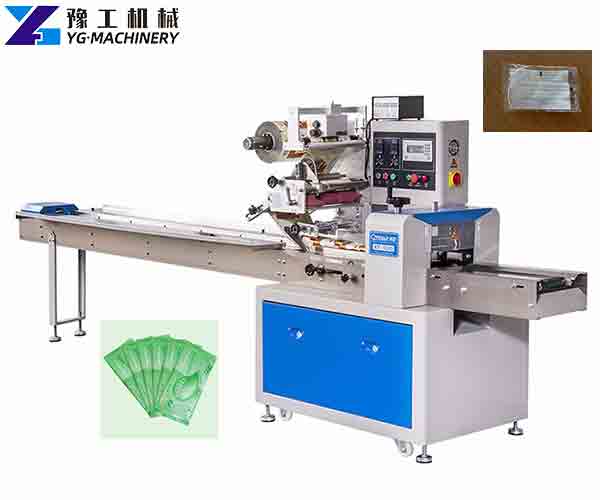 Pillow Packaging Machine
Pillow packaging machinery is a kind of packaging machinery widely used in packaging industries such as food, medicine, daily chemicals, and electronics. Different specifications of roll packaging bags can be used to package items in different specifications. It is mainly suitable for the packaging of solid objects and the packaging of multiple items. The processes that can be packaged include feeding, sorting, film feeding, forming, sealing, cutting, shaping, etc., to realize the automation of material packaging with a high degree of automation and greatly improve production efficiency.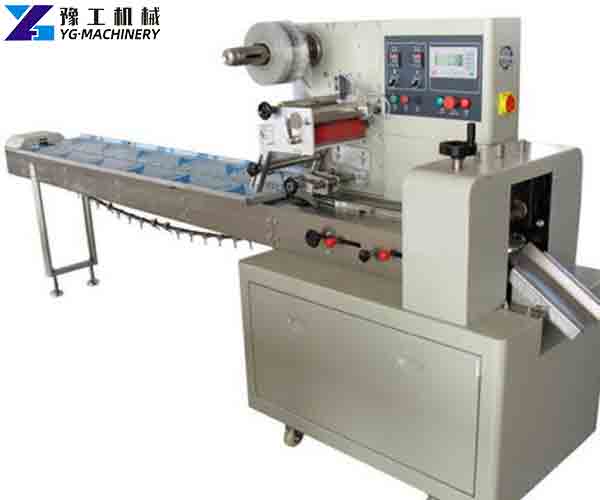 Parameter of Hot Sale YG Pillow Packaging Machine
Models
YG-250
YG-320
YG-400
Membrane width
≤250mm
110-320mm
≤400mm
Long bag
65-190mm,120-280mm
80-230mm, 100-300mm
130-320mm
Products are highly
5-40mm(More than 40mm customized according to customer's request)
5-40mm(More than 40mm customized according to customer's request)
5-50mm(More than 50mm customized according to customer's request)
Roller diameter
≤320mm
Packing speed
40-230bags/min
30-280bags/min
40-230bags/min
The power supply
220V50HZ 2.5KW
220V50HZ 2.8KW
220V50HZ 3KW
Machine size
3770*670*1450mm
4000*900*1500mm
4100*950*1520mm
Weight
800kg
800kg
900kg
Note
Can match pneumatic (air or nitrogen), code device
Vertical Packaging Machine
Vertical packaging machines are widely used in daily life. It is suitable for packaging all kinds of powders, granules, tablets, and other items. At the same time, the production date and batch number can be printed at the same time as the packaging. Vertical packaging machines can be divided into granule packaging machines, powder packaging machines, and liquid packaging machines. Buyers need to consider many factors when purchasing a vertical packaging machine, including bag size, packaging speed, edge sealing type, weighing equipment, etc. If you are looking for a packaging machine for sale, please leave your message.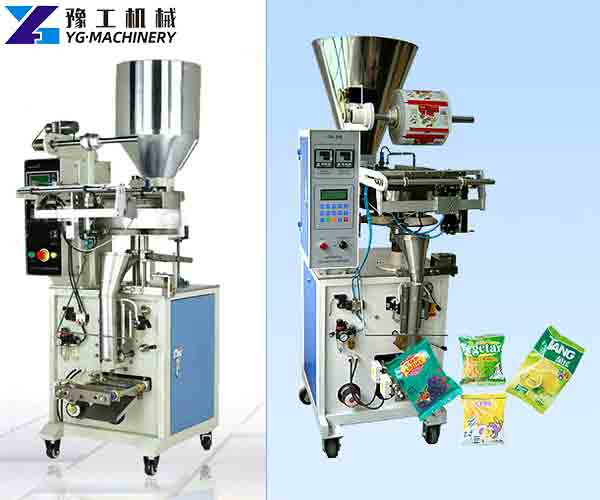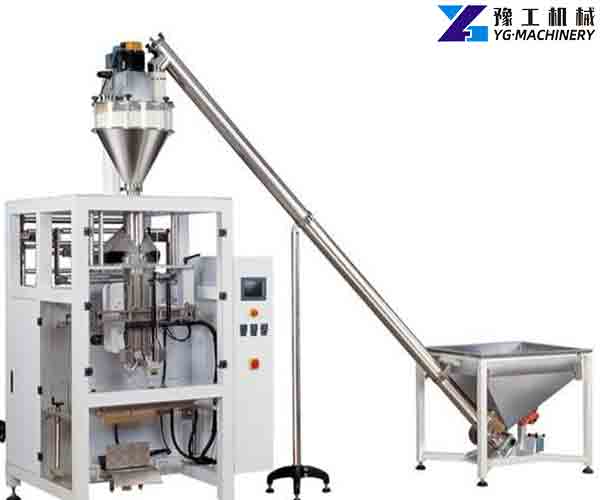 Liquid Packaging Machine
The liquid packaging machine has a wide range of packaging. Choose different filling devices according to different packaging materials to pack various solid materials, liquids, sauces, powders, granules, and other materials. All are made of stainless steel, and the machine meets the hygienic standards of food processing machinery. UV disinfection is carried out before packaging, which meets the requirements of food hygiene.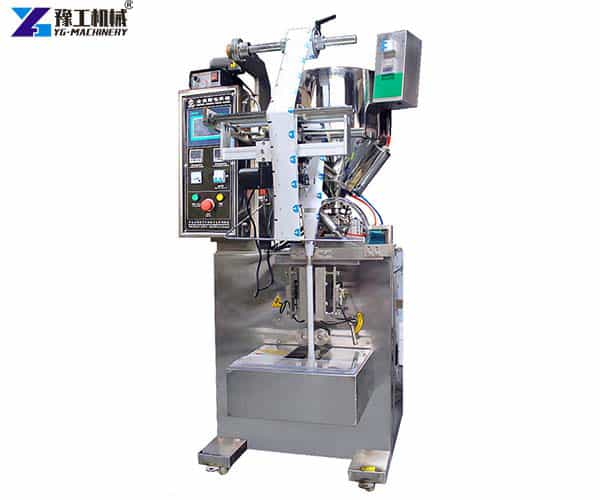 Parameter of Liquid Packaging Machine
| | |
| --- | --- |
| Bag style | Back seal |
| Packing speed | 24-60 bag/min |
| Bag length | 30-180mm |
| Bag width | 25-145mm(Need to replace the  Former) |
| Filling range | <40ml or  20-100ml |
| Power Consumption | 1.8kw |
| Air pressure | 0.6-0.7MP |
| Weight | 280kg |
| Dimensions | 1150*700*1750mm |
| Carton Size | 1100*750*1820mm |
Vacuum Packaging Machine
A vacuum packaging machine is a kind of packaging machinery and equipment commonly used in the food industry. At present, vacuum packaging machine is not only used for food processing, but also widely used for packaging products in hardware, electronics, medicine, and other industries.
There are two main types of vacuum packaging machine market: semi-automatic vacuum packaging machine and fully automatic vacuum packaging machine. The semi-automatic vacuum packaging machine requires manual cooperation to complete the vacuuming action. The entire operation process of the automatic vacuum packaging machine is equipped with equipment to automatically complete the entire evacuation action and packaging, with a high degree of automation and higher work efficiency.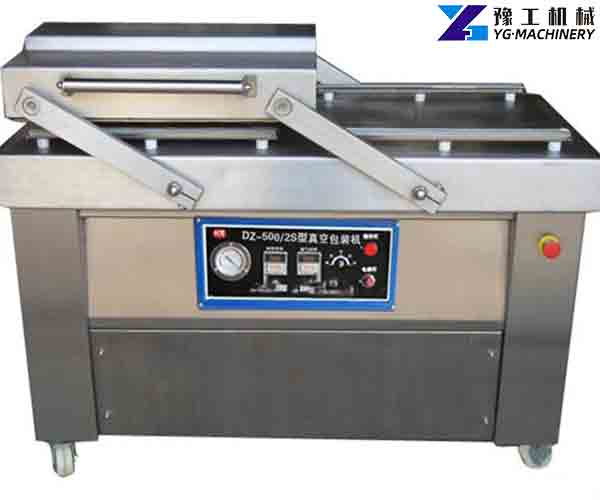 Packaging Machine Manufacturer
Packaging machine series products are Henan YG Machinery is the best-selling packaging machine. The application fields are very wide, if you have any requirements for such products, please feel free to contact us. In addition, we also have wet wipe machines, tissue making machines, glove making machines, mask making machines, medical oxygen concentrators, industrial oxygen generators, and so on. It can be used with a packaging machine to improve work efficiency. Contact us immediately to get the price of the packaging machine.