A customer from the USA got in touch with us on 10, July when he browsed our website. Our sale manager reply to him soon. There are many types of anchor drilling machines for sale in the USA. In order to recommend the most suitable model for him, our sale manager asked him for some details, such as the use, drilling length, and diameter. Based on his real needs, he finally purchased double YG-MDL150 anchor drilling rigs. Contact us for more details. Phone/ WhatsApp/Wechat: +86 183 3712 3872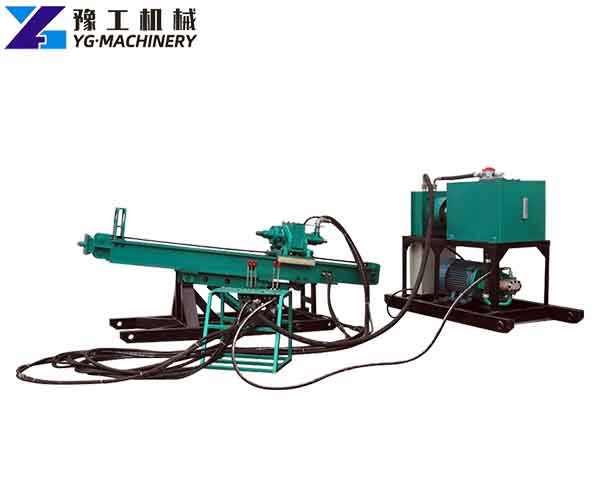 What Is an Anchor Drilling Rig?
Anchor drilling rigs are mainly used in landslides and dangerous rock mass anchoring projects in the prevention and control of various geological disasters in hydropower stations, railways, and highway slopes. The anchor drilling machine for sale in the USA is also suitable for the foundation of urban deep pit support in construction cities, anti-floating anchor rods and foundation grouting reinforcement engineering holes, blasting holes in blasting projects, high-pressure rotary grouting piles, tunnel pipe shed support holes, etc. And the power head can be changed slightly, then it's convenient for all-around construction.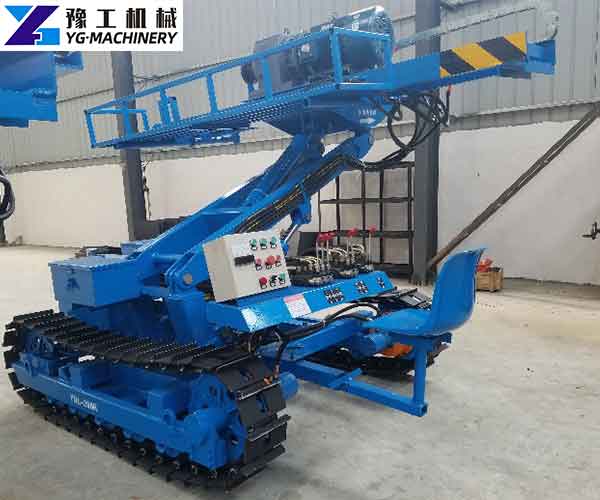 Specific Application of the Anchor Drilling Machine in the USA
Protection of the downstream of the dam and the impact area of the flood discharge tunnel;
Slope reinforcement, slope retaining soil, anchor retaining wall, landslide prevention, and control;
Application in deep foundation pit engineering: support for basements, underground parking lots, underground railways, and underground streets;
Application in road and bridge foundation reinforcement engineering: prevent bridge foundation from sliding, bridge arm, bridge pier anchorage; long-span bridge arch structure stability;
Apply to roadway and tunnel surrounding rock support: prevent tunnel collapse and control tunnel deformation;
Other applications: such as preventing viaducts from toppling over, retaining walls from overturning, etc.
Other Drilling Machines from YG Machinery
YG Machinery not only has anchor drilling machines for sale in the USA but also provides various drilling equipment with high quality and performance to worldwide regions and areas. The common drilling rigs include hydraulic core drilling rigs, horizontal directional drilling rigs, water well drilling machines, auger drilling equipment, rotary drilling machines, small well drilling machines, etc. Our drilling equipment has been exported to the United States, Chile, Spain, Russia, Congo, Tanzania, Philippines, Cameroon, Botswana, Singapore, Indonesia, Peru, Philippines, Mexico, and so on. Our company has rich experience and we will do our best to meet our customer's requirements for the machine. If you are looking for these drilling rigs, why not get in touch with us now? Phone/ WhatsApp/Wechat: +86 183 3712 3872