A small well drilling machine was exported to Mexico last month. We received an inquiry about the small water well drilling rig on 12, July. Our sale manager answers many questions from the Mexican customer about the water drilling machine. Its drilling depth and diameter are the most concerned points. Actually, we provide many models with different specifications for customers to choose from. But the drilling depth is not more than 200m. The drilling diameter of 50mm, 60mm, 75mm, 100mm, 200mm, and 300mm are available. If these all can not meet your needs for drilling, please contact us and tell us your requirements so that we can give you recommendations the suitable machines. Phone/Whatsapp/Wechat: +86 18337123872
Small Water Well Drilling Machine Exported to Mexico Price
The price of a small well drilling machine is close to the machine type, fittings, and freight. There are a lot of models of drilling equipment for sale. And each model has different specifications from other models. Manufacturing these drilling rigs need different costs, so the price is also different. Some customers purchase small water well drilling rigs that will match some fittings. The final price is related to the fittings the customers choose. In addition, the freight is one part of the specific price of the machine to Mexico on the basis of the weight, occupied space, and delivery port. If you are interested in the drilling equipment, welcome to get in touch with us to get a free quotation.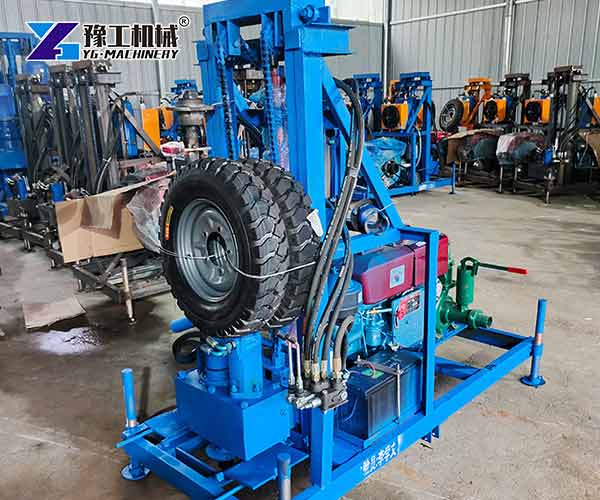 How to Choose a Suitable Small Well Drilling Machine?
People can select the proper water well drilling rig from the power unit, drilling depth, drilling site situation, budget, etc. Some places are not convenient to use electricity. For these cases, it's better to choose a diesel engine type for running normally. Drilling depth and diameters are core parameters of the water well drilling machines. Select the suitable one based on your actual needs. Besides, the customer had better consider the drilling site situation before purchasing. The small types usually are suitable for most soil drilling sites, limestone, or other soft rocks. If there are hard rocks, it needs to use other types of well drilling machines. Last but not least, the budget is an inevitable factor to be considered for most people. However, for drilling equipment, good quality should be placed in the first place. So do not ignore the quality guarantee when considering the budget.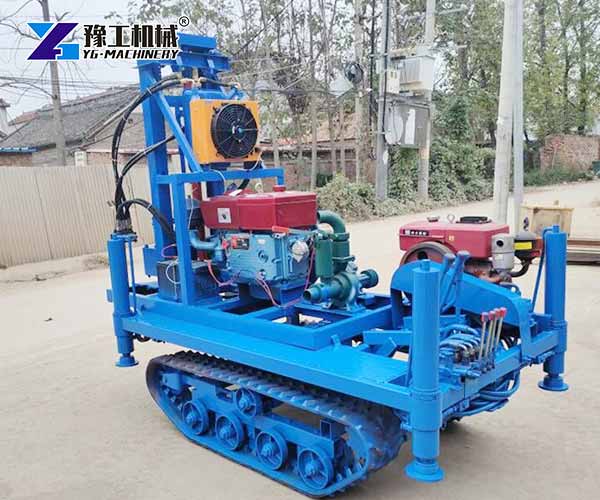 Small Well Drilling Machine Export to Mexico Supplier – YG Machinery
YG Machinery is a professional drilling equipment manufactures and supplier with 18 years. Our company provides various drilling machines for drilling engineering projects. We also supply hydraulic core drilling rigs, anchor drilling machines, auger drilling rigs, horizontal directional drilling rigs, large water well drilling equipment, and so on. We have sold drilling equipment to the United States, Tanzania, Mexico, Malaysia, Senegal, Poland, Panama, Paraguay, etc. If you are looking for drilling machines, get in touch with us for more details. Phone/Whatsapp/Wechat: +86 18337123872