At the beginning of last month, a customer in the Philippines sent us an inquiry about the mini concrete pump. He wanted to purchase a portable concrete pump for casting concrete. There are YG-10, YG-20, YG-30, YG-40, YG-50, and YG-60 types of mini concrete pumps for sale available. They are suitable for different vertical conveying distances, horizontal conveying distances, and working efficiency, people can choose according to the actual situation. The customer finally decided to order the YG-30 based on his needs. Do you have requirements about the distances, production capacity, or other aspects? If you are interested in this machine, get in touch with us to get more information.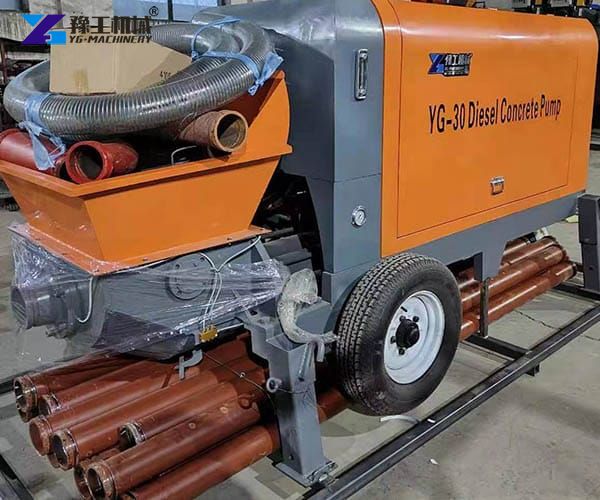 How much concrete can be pumped per hour?
There are main 6 types of mini concrete pumps for sale in the Philippines. The Philippines customer in last month purchased YG-30 type's production capacity is 13-15m³/h. Besides, YG-10 is for 8-10m³/h, YG-20 for 8-12m³/h, YG-40 for 20-25m³/h, YG-50 for 30-35m³/h, YG-60 for 55-60 m³/h. How much concrete do you want to pump per hour? Do these types meet your needs? If you have specific requirements, please get in touch with us and we will try our best to provide the suitable equipment to you.
Model
YG-10
YG-20
YG-30
YG-40
YG-50
YG-60
Work efficiency
8-10m³/h
8-12m³/h
13-15m³/h
20-25m³/h
30-35m³/h
55-60m³/h
Vertical conveying distance
20-30m
40-50m
20-60m
30-130m
30-150m

 

30-150m
Horizontal conveying distance
80-100m
80-100m
50-150m
50-350m
50-500m
50-500m
Power
15kw
22kw
37kw
45kw
55kw
90kw
Diesel type available
Aggregate size
0-1.5cm
0-2cm
0-3cm
0-4cm
0-4cm
0-5cm
Working pressure
10mpa
15mpa
20mpa
23mpa
Convey pipe diameter
80-100mm
80-125mm
Dimension
2500*1000*1500mm
3200*1480*1600mm
3800*1600*1800mm
3880*1650*1680mm
4300*1600*1800mm
4300*1600*1800mm
Weight
600kg
900kg
1500-2000kg
2200kg
2200kg
3500kg
Guide for safe use of portable concrete pump
The mini concrete pump for sale in the Philippines should be placed on a flat, solid ground with no obstacles around it. The body should be kept level and stable, and the tires should be wedged tightly.
After laying the pumping pipe, the pressure test should be carried out.
Before operation, check and confirm that all parts of the pump are bolted, complete and reliable protection devices are in the correct position, and the hydraulic system is normal.
Cleaning pipes, cleaning supplies, ball catcher, and related devices should be equipped. Before starting the pump, irrelevant personnel should leave the area around the pipeline.
When the concrete entering the hopper is isolated, stop pumping, stir evenly, and then pump.
When the aggregates are severely separated and there is obviously insufficient mortar in the hopper, part of the aggregate should be removed, added mortar, and stirred again.
When pumping, do not open any transmission pipe and hydraulic pipe; and do not adjust or repair working parts.
During the operation, attention should be paid to observing the portable concrete pump and pipelines, and any hidden dangers should be dealt with promptly. Timely replacement of pipes, clamps, seals, etc. that are worn beyond specified limits.
Blockage of pipes should be prevented. The mini concrete pump concrete should be stirred evenly and well controlled; during the pumping process, do not stop the pump midway. No one is allowed to stand within 10m in front of the pipe outlet.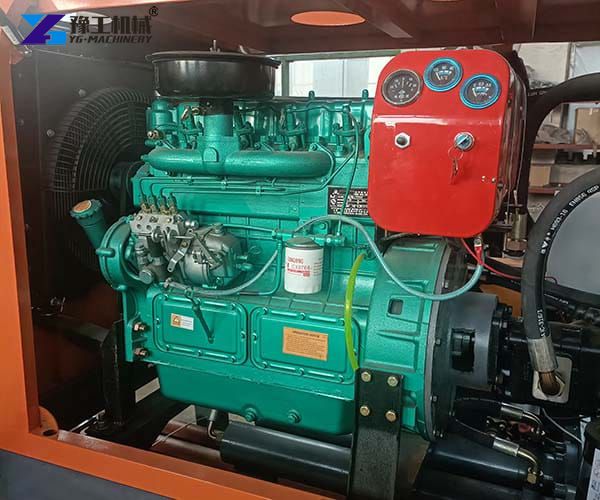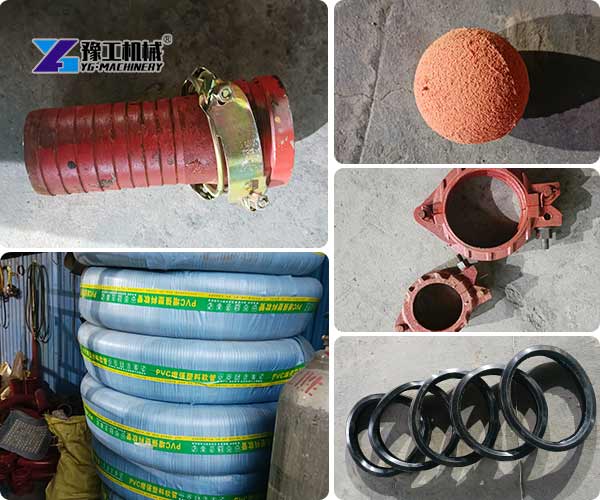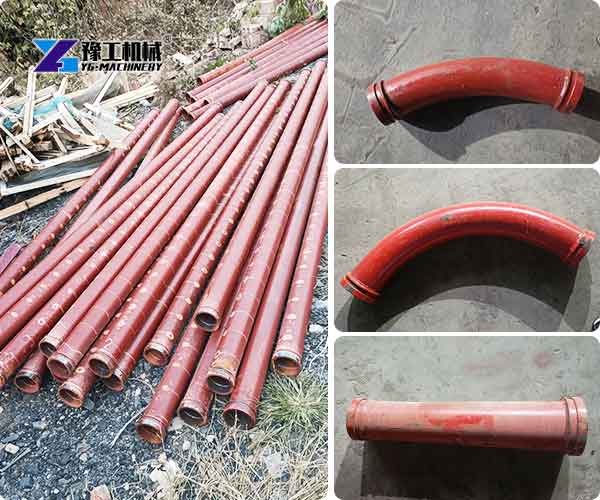 Other related machines in YG Machinery
Mini concrete pump for sale in the Philippines is widely used in construction sites. As a professional construction machine manufacturer and supplier, we have a variety of engineering machines for sale, such as mortar spraying machines, fog cannon machines, wall saw machines, wire saw machines, rock splitter machines, shotcrete machines, hydraulic pile breakers, block brick making machines, and so on. For more information, please get in touch with us now!