Beam bending machine, also called an I-beam bending machine, or H-beam bending machine, is a device that bends steel materials into different arcs.  It's commonly used for bending I-beam, H-beam, channel steel, angle steel, U-steel, and other materials. This equipment uses digital display encoder programming to make the hydraulic operating system accurate, forming the bent section steel automatically at one time, with high efficiency and convenient operation. It is used for beam bending of I-beam in the construction of tunnels, subways, hydropower stations, underground caverns, and other industries.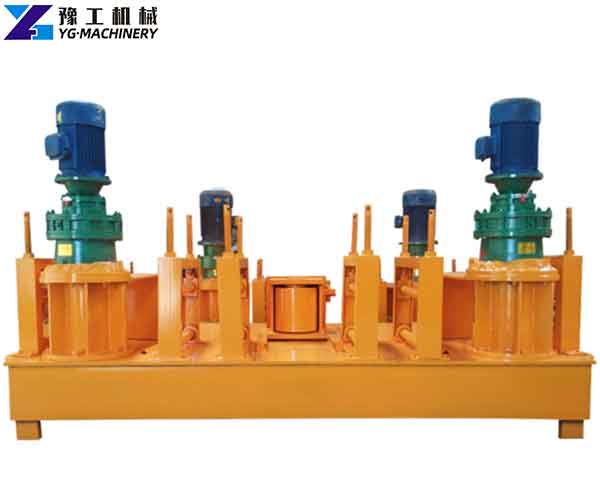 Technical Parameter of I Beam Bender
| | | |
| --- | --- | --- |
| Model | YG-250 | YG-H250 |
| Application for material diameter | 220mm | I – beam 250mm, H- beam 175mm |
| Motor power | 8.4kw | 12kw |
| Main shaft rotary speed | 7r/min | 8r/min |
| Power supply | 380v 50hz | 380v 50hz |
| Bending radius range | ≥2m | ≥2m |
| Machine size | 2500*1500*1200mm | 2500*1500*1200mm |
| Machine weight | 1800kg | 2180kg |
The Working Principle of Beam Bending Equipment
The I-beam bending machine mainly consists of a hydraulic system, power system, electric system, and numerical control components. The power of the two main motors drives the section steel to move forward, and the top roll force of the hydraulic system is used to cold-bend the section steel. The CNC beam bending machine is an operational upgrade to the hydraulic system, which can perform accurate size processing operations such as fixed arc length and fixed radius. It was created to facilitate the operation of on-site workers. The equipment can not only bend I-beam but also process H-shaped steel, channel steel, rail steel, miner steel, U-shaped steel, T-shaped steel, and other steels after changing the appropriate molds.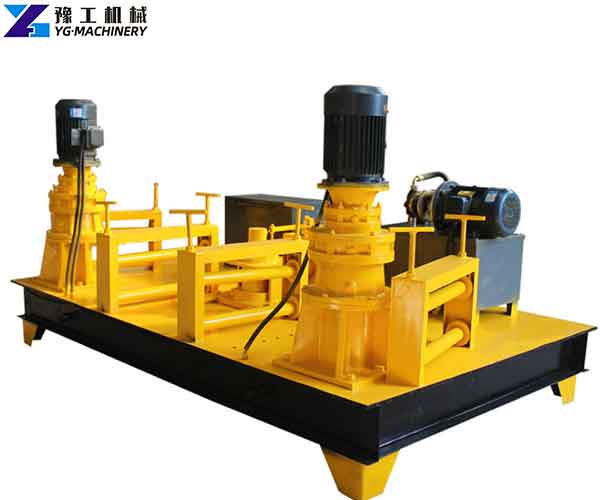 Three Characteristics of I Steel Beam Bending Equipment:
Control: It is controlled by a PLC program controller, and the automatic reading of the full hydraulic system can be controlled manually or numerically.
Operation aspect: unlimited feeding, advance, and retreat, automatic positioning of the cylinder size without manual measurement, automatic reading of the bending size
CNC beam bending machine double automatic shutdown system, automatic shutdown when the specified size is reached, infrared brake system, automatic shutdown when there is no material.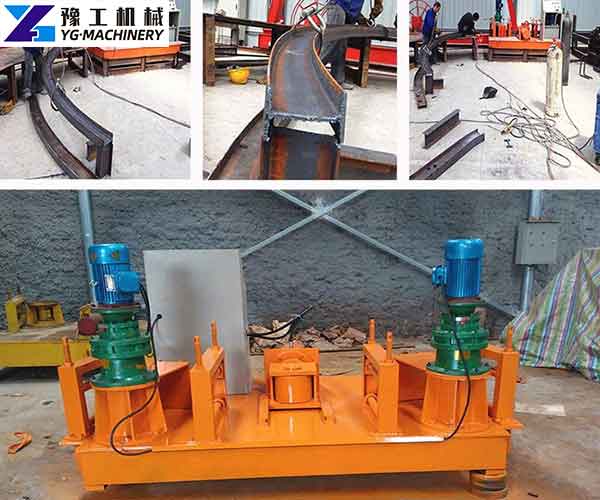 How to Choose a Fully Automated I Beam Bender?
Look at the thickness of the automatic beam bending machine platform steel plate and the quality of the skeleton. Because these determine whether the large steel will be deformed when bending.
Look at the diameter and stroke of the cylinder of the automatic cold bending machine. Because the diameter and stroke determine the pressure and the adjustability of the bending radius.
Look at the diameter of the three top rolls of the Cold I-beam steel bending machine. If the diameter is too small, it will easily slip due to the small contact area.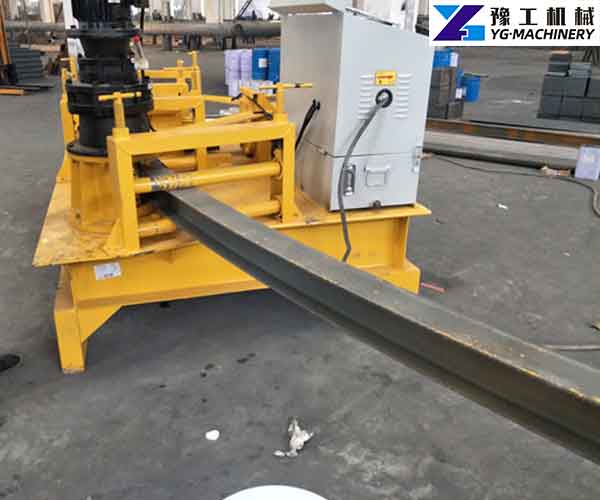 Steel H/I Beam Bending Machine for Sale -YG Machinery
Henan YG Machinery is a machinery manufacturer integrating the manufacturing and sales of road machinery, construction machinery, steel machinery, drilling equipment, and other products. Our main products include road marking machines, fog cannon machines, crack sealing machines, mini road rollers, pile breakers, rock splitter machines, electric tube benders, mortar spraying machines, water well drilling rigs, anchor drilling machine, rotary drilling rig machine, etc. For more product details, you can add my WhatsApp at +86 18337123872.