Last week, a customer from Russia ordered a rebar straightening machine. In the beginning, the customer told us he wanted to buy a steel bar straightening and cutting machine so as to apply it in their construction projects. On the basis of his requirements, he finally chose the YGT4-14 type, which is a hot sales model in our company. Rebar straightening machine for sale in Russia can process rolls of steel bars straightening and cutting. It is an ideal steel bar processing equipment for house building, bridge building, tunnel building, steel plants, and other construction sites that need an amount of steel bar. Get in touch with us for more detailed information.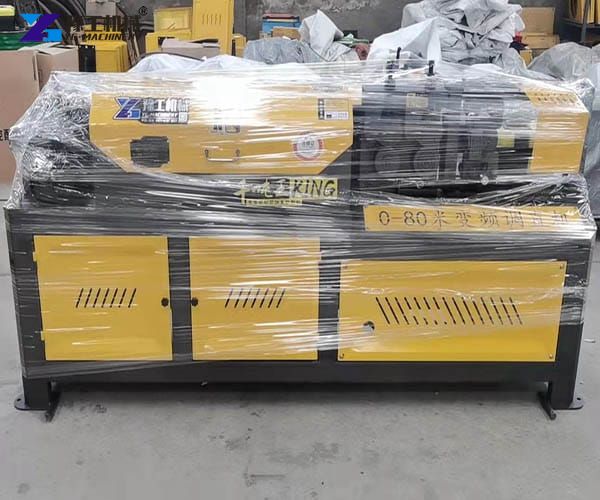 Parameters of Rebar Straightening Cutting Machine The Russia Customer Ordered
| | |
| --- | --- |
| Model | YGT4-14 |
| High speed "traction motor" | 4KW |
| Cut off motor | 4KW |
| Straightening power | 9KW |
| Round steel diameter | 4-14mm |
| Thread diameter | 4-12mm |
| Straightening speed | 35-55m/min |
| Machine weight | 850KG |
| Dimension | 2800×750×1400mm |
Features of the Rebar Straightening Machine for Sale in Russia
Fully automatic CNC machine, easy to operate, high efficiency, and accuracy
Input the cutting length, cutting quantity, and batch number on the process setting panel, then the equipment will automatically complete the straightening and cutting process.
Working stably, small occupying space, high-quality performance
The final processing steel bars with good effect, little scratch, and small damage to strength.
It can process steel bars with 4-14mm diameter.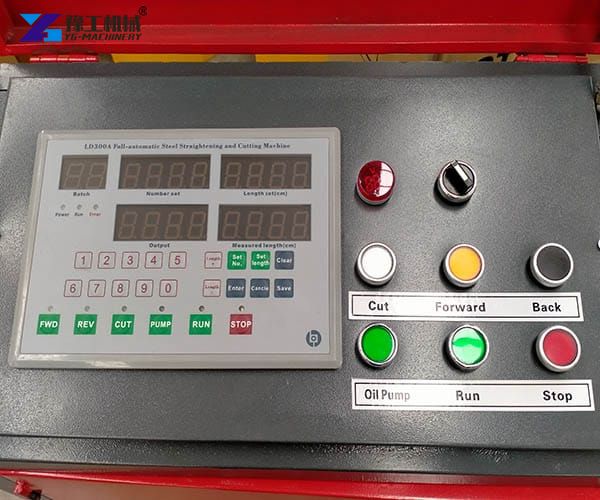 Maintenance and Safety Precautions of Steel Bar Straightening and Cutting Machine
Make sure there is enough lubricating oil in the transmission box and replace it regularly.
Lubricate both ends of the straightening cylinder with dry oil and add oil regularly. The hammerhead slider should be refueled once per shift, and the square tool table guide rail surface should be refueled once per shift.
Add dry oil to the upper hole of the tray rack regularly, and add lubricating oil to the bracket of the rack every shift.
Regularly check the status of the hammerhead and cutter, and replace them promptly if damaged.
Do not open the belt cover and straighten the barrel cover to use in case of danger.
The electrical parts of the machine should be equipped with grounding wires.
If need to open the cover to adjust the rebar straightening part, pay attention to stopping the motor and closing the power first.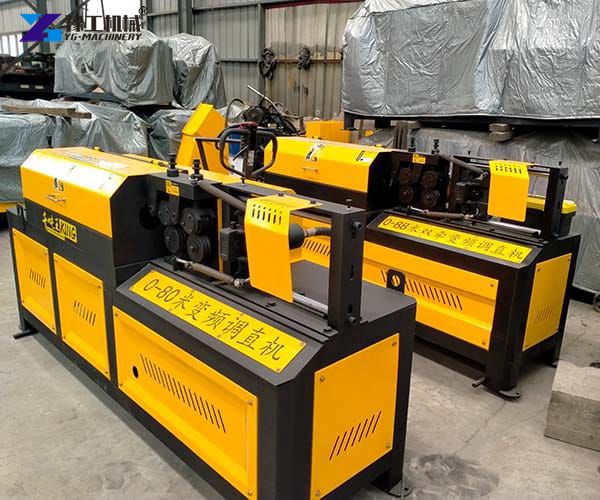 Steel Bar Straightening and Cutting Machine for Sale in YG Machinery
Rebar straightening machine is not only for sale in Russia. We also supply steel processing machines to Brunei, Malaysia, Tunisia, Maldives, Sri Lanka, Ireland, Kazakhstan, Morocco, Poland, Singapore, and so on. If you are interested in steel processing machines, our company also has steel cutting machines, rebar bending machines, rebar thread rolling machines, stirrup bending machines, pipe shrinking machines, etc. Contact us to learn more information.