Rebar cutting machine is a tool, mainly used for a certain cutting length of steel bar, and is indispensable equipment for steel processing. Compared with other steel cutting equipment, this machine has the advantages of being lightweight, less energy consumption, reliable work, and high efficiency. Therefore, rebar cutting machines are widely used in machining fields, playing an important role in the process of national economic construction, such as bridges, tunnels, power stations, water conservancies, and so on. We supply different models for different processing requirements, like the raw material needs to be cut, and the final product effects.  If you are interested in the steel bar cutting machines, contact us and choose the suitable ones. Email: admin@ygbuildingpro.com Phone/Whatsapp/Wechat: +86 18337123872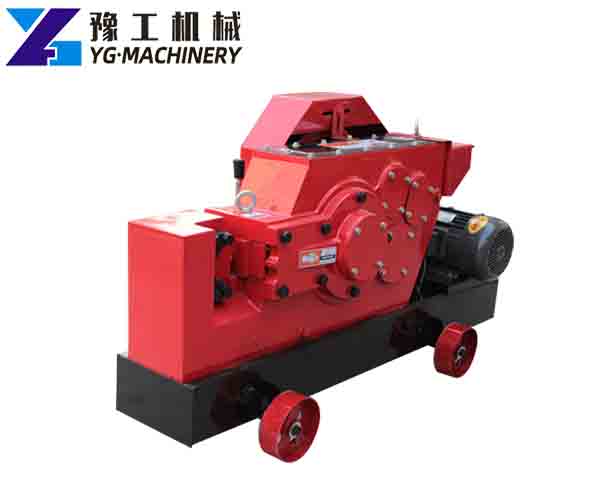 Technical Data of the Steel Bar Cutting Machine
| | | | | | | |
| --- | --- | --- | --- | --- | --- | --- |
| Model | YG-40/YG-40S | YG-40A | YG-40B | YG-42 | YG-45 | YG-50 |
| Motor power | 2.2kw | 3kw | 3kw | 3kw | 4 | 4 |
| Rebar diameter | 6-25mm | 6-28mm | 3-32mm | 6-32mm | 6-32mm | 6-40mm |
| Round bar diameter | 6-26mm | 6-35mm | 6-35mm | 6-40mm | 6-40mm | 6-45mm |
| Cutting numbers | 32times/min | 32times/min | 32times/min | 32times/min | 32times/min | 28times/min |
| Weight | 300kg | 330kg | 350kg | 380kg | 400 | 480 |
| Dimension | 1200*310*630mm | 1310*460*760mm | 1310*460*760mm | 1330*460*790mm | 1330*460*790mm | 1410*460*810mm |
These parameters are references for the rebar cutting equipment. The final data may be different according to the actual requirements. Do you need a  steel bar cutting machine or don't know how to choose it? Get in touch with us so that we can provide some useful advice for you.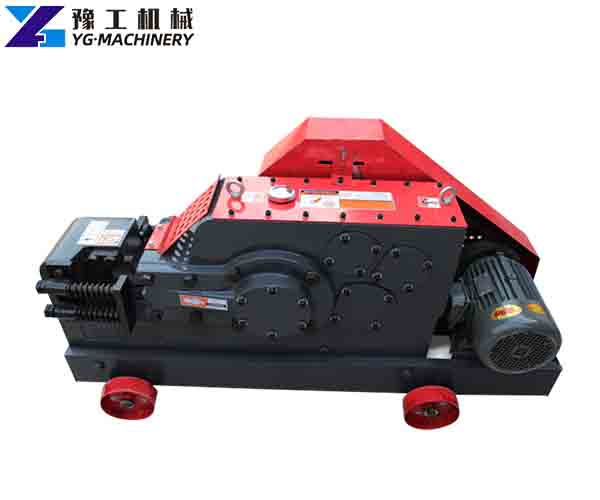 Characteristics of the Steel Bar Cutter
Small size, compact structure, wear-resisting and reliable performance.
Suitable lubrication property, adopting closed structure, lubrication by using gear. Add enough gear oil once, it can work continuously for two months.
The steel bar cutting equipment adopts an automatic output system, in other words, it can convey and fall the final material automatically. This design highly improves work efficiency.
The steel cutting machine is equipped with double-feeding heads. They can work at the same time, one machine with double efficiency.
Its feeding system has a fault-tolerate rate and it can handle the slightly bent bar as well.
The cutter is simple to disassemble and convenient to replace.
Low noise, smooth motor load, special cutter material, and processing technology
Simple working principle, convenient to maintain and repair
It is equipped with movable casters, easy to move based on the working places.
Rebar Cutting Machine Structure
The steel bar cutting machine is mainly composed of a hob frame, forging cutter, thick frame body, casting iron wheels, copper motor, power box, and belt cover. It has a compact structure with a small size, occupying a small space. Its thick frame makes the device a durable body. The iron wheels are convenient to move the equipment. And the belt cover is a protective design not only for the belt but also for the operator. This steel cutting machine is started up by the motor, and driven by a triangle belt. Then the reducer runs through the sprocket transmission to keep the cutter working so as to cut the steel bar.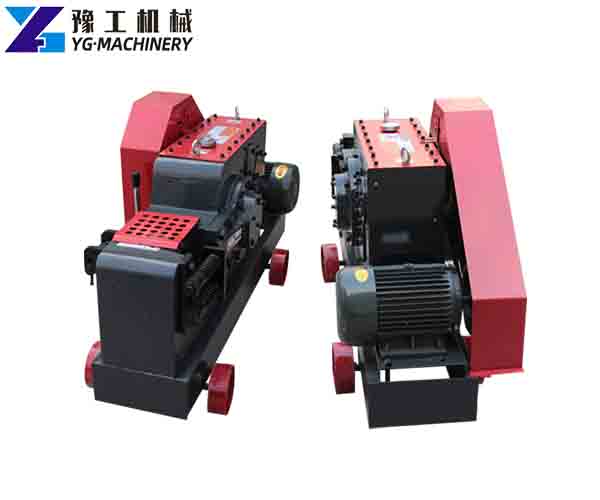 Wide Applications of the Rebar Cutting Machine
In recent years, the steel cutting machine has had wide applications due to its reliable working and high efficiency. It mainly applies to housing construction, bridge, tunnel, power station, water conservancy, and other engineering constructions. Steel cutting machine is suitable for cutting ordinary round carbon steel, hot rolling steel, and thread steel in machining processing and constructional engineering. Besides, the steel bar cutting machine can also cut flat steel, square steel, and steel pipe, which is the ideal cutting equipment for steel bars.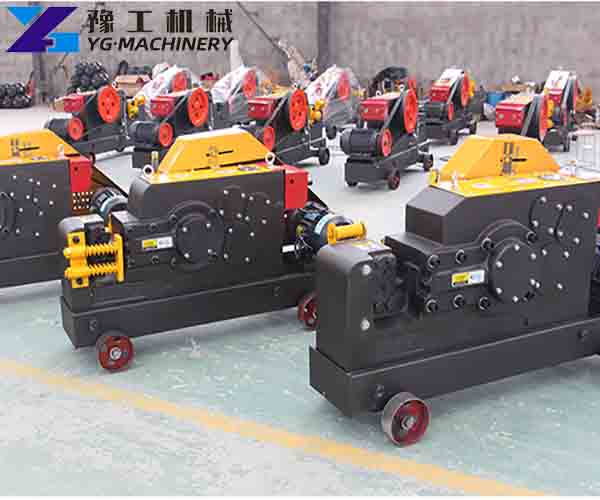 Automatic & Semi-automatic Rebar Cutting Equipment
For steel bar cutting solutions, there are automatic rebar cutting machines and semi-automatic steel cutting equipment. Automatic steel cutting machines, also called electric cutting machines for steel bars control the cutting effect by changing the electric energy into kinetic energy. It can highly improve working efficiency, saving labor and time. While the semi-automatic type is a manual control of the cutting surface effect, then operating the cutting process. It requires more human intervention. The semi-automatic type is not efficient as the automatic.
What Shall We Notice for the Machine's Usage?
Read the instruction carefully before using the steel bar cutter.
Take enough security protection on the basis of its using instruction.
Check out the firmness of all parts.
Take a look at the circuit whether connected well.
Make sure to place the machine on a firm flat, which is related to safety, working performance, and service life.
Clean and maintain the equipment regularly.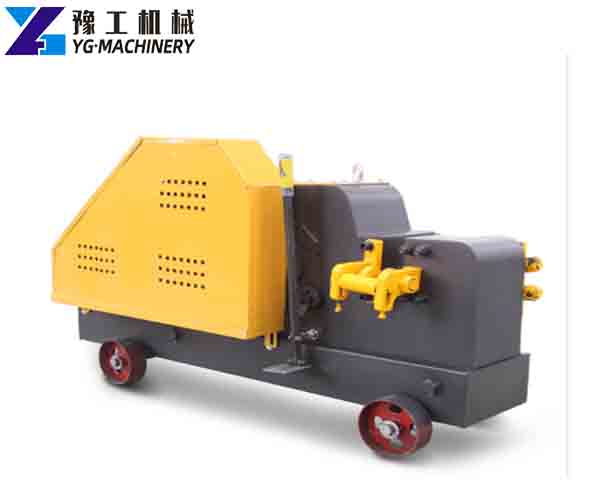 Steel Cutting Machine Manufacturer & Supplier
YG Machinery has been engaged in various steel processing manufacturing and supplying for over 18 years. We provide rebar cutting machines, steel pipe shrinking machines, rebar derusting machines, I-Beam bending machines, electric tube benders, rebar straightening and cutting machines, rebar threading machines, rebar thread rolling machines, etc. Do you need machines to process your steel and improve efficiency? Contact us for more information. Email: admin@ygbuildingpro.com Phone/Whatsapp/Wechat: +86 18337123872