Last month, we sold 2 sets of 180m water well drilling machines to Mexico. They have come into use, and working well. The customer tells us they are very satisfied with the equipment. It is simple to operate for them and they have mastered it into work expertly. This is what we want to see. We will do our best to supply the equipment and the considerate service you want to purchase if we have. So if you need this type of water well drilling machine, please get in touch with us freely.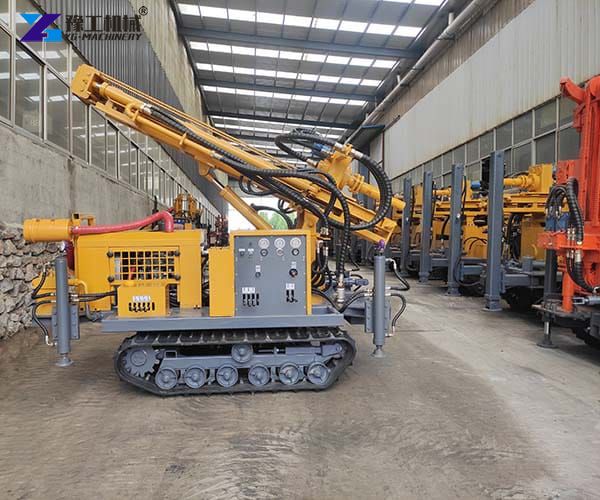 FYX180 Crawler Type Water Well Drilling Rig Specifications
| | |
| --- | --- |
| Model | FYX180 |
| The weight | 4.5T |
| The hole diameter | 140-254mm |
| Drilling depth | 180m |
| One-time advance length | 3.4m |
| Walking speed | 2.5km/h |
| Climbing angles | Max. 30 |
| Equipped capacitor | 55KW |
| Using air pressure | 1.7-2.5Mpa |
| Air consumption | 17-31m³/min |
| Drill pipe diameter | Φ76mm, φ89mm |
| Drill pipe length | 1.5m, 2.0m, 3.0m |
| Rig lifting force | 15 T |
| Swing speed | 45-65 rpm |
| Swing torque | 3200-4600 N.m |
| Dimension | 3800*1500*2200mm |
These are the technical parameters that the Mexican customer purchased. The drilling depth can reach 180m, and the drilling diameter of 140mm to 254mm.
Brief Introduction of Water Well Drilling Machine
The unique water-air dual-purpose structure of the water well drilling machine for sale in Mexico is designed by combining the two process characteristics of cone drilling and drill hole hammer drilling. It is more targeted at soil and pebble layers. It is a new drilling rig that replaces traditional grinding disc drills and traditional water drills. It can match a driving power head, a lower rotating power head, and dual power heads. It is a highly targeted drilling rig for construction in complex strata.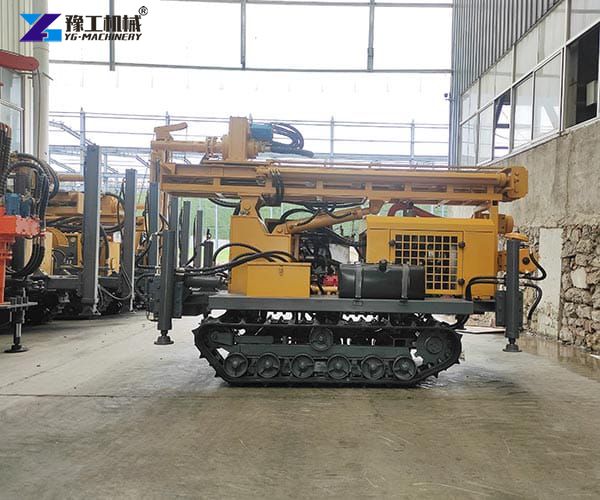 Applications of the Water Well Drilling Machine for Sale in Mexico
It is suitable for drilling water wells, agricultural irrigation wells, geothermal air-conditioning holes, and other wells. It especially solves the difficulty of air DTH hammer drilling in soil layers and the construction problems of rotary drilling rigs in hard rock layers, gravel, and pebble layers. It can work efficiently under various geological structures and achieves the perfect combination of water drilling and air drilling.
Why Choose YG Machinery as Your Purchasing Supplier?
YG Machinery has 18 years of experience as a drilling machine manufacturer. Our company provides a variety of water well drilling machines for 150m, 180m, 200m, 260m, 300m, 400m, 600m, and 800m. There are four-wheeled trailer mounted type, crawler type, and truck mounted type for sale. We can recommend the proper drilling equipment configuration for you on the basis of the drilling depth, drilling diameter, and layers to drill. Contact us to get more water well drilling machine working videos and photos.