Hydraulic pile breaker is a new, fast and efficient tool for the demolition of concrete structures. Suitable for cutting various pile foundation forms. The hydraulic pile breaking machine realizes high efficiency, pile cutting with low noise, and modularization. Through the combination of different numbers of modules, the pile heads of different diameters can be cut. Our company has high-quality and durable pile breakers sold at low prices.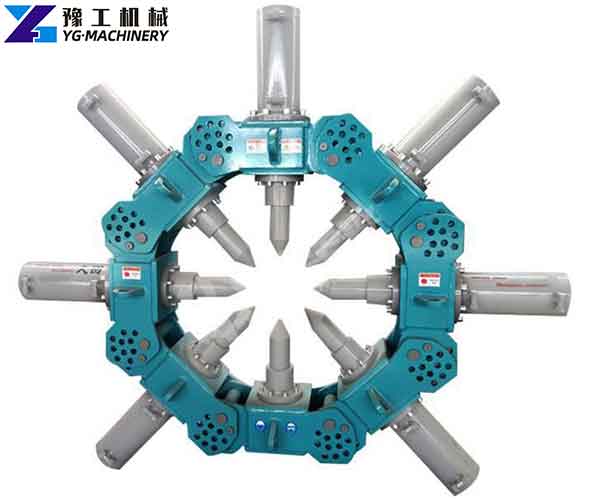 Parameters of Pile Breaker for Sale:
Module Number
4
8
9
10
11
12
13
14
15
16
17
18
Combination of the total weight
1600kg
2640kg
2970kg
3300kg
3630kg
3960kg
4290kg
4620kg
4950kg
5280kg
5610kg
5940kg
Pile diameter range
400-600mm
600-800mm
800-1000mm
1000-1150mm
1150-1300mm
1300-1500mm
1500-1650mm
1650-1800mm
1800-1970mm
1970-2200mm
2200-2360mm
2360-2500mm
Hydraulic excavator
20T-30T
30T-40T
Hydraulic system/pump station
Max.Thrust
300KN
Max.

Cylinder required

20L/min
Machinery Tonnage
≥20T
Location pin

Φ35

Max.

Cylinder Trip

300mm
Chisel diameter
110mm
Single

module weight

335KG
Max.

Cylinder Pressure

300MPa
Max.

Hoist Capacity

≤500mm
Single

module

size

1015*865*340
Application Range of Hydraulic Pile Breaker:
The hydraulic pile breaker machine cuts and removes: such as cast-in-place piles, precast piles, etc.; from the shape of the broken pile head, it can be divided into a round pile breaker and a square pile breaker. Pile breakers are widely used in high-speed railway bridges, industrial and civil construction pile foundation projects. Generally, circular pile breaker machines are suitable for pile diameters between 600mm and 2500mm; square pile breakers are suitable for pile side lengths of 350-650mm, which can meet various types of large-scale piles. Requirements for foundation construction.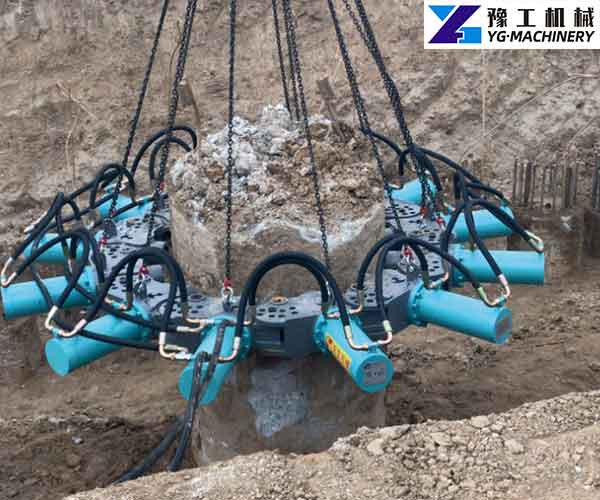 The working principle of Hydraulic Concrete Pile Breaker Machine:
The pile cutting machine can break piles instantly. The speed of pile breaking is 10 times that of manual pile breaking. Through the remote control of construction machinery, safe and efficient pile head removal is realized, which can avoid the risk of personal injury caused by manual construction. The pile breaker machine is provided with the power of multiple cylinders through the hydraulic power station, which is connected by the module and the module through a quick connector and is equipped with a suitable concrete breaker machine according to different pile diameters.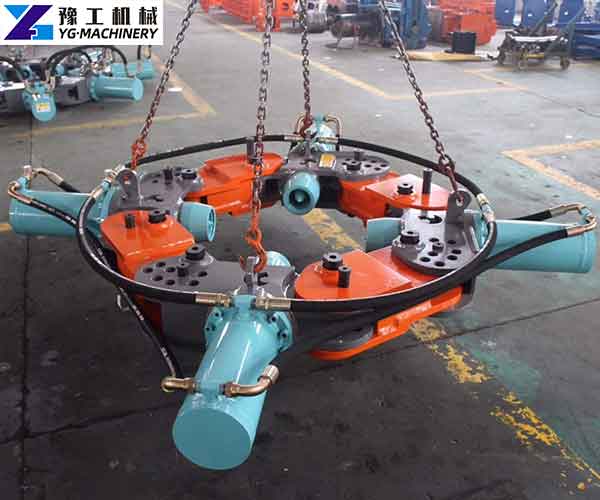 What are the Advantages of YG Hydraulic Pile Breaker:
The hydraulic pile cutter equipped with a pile cutter machine has high efficiency and low noise.
Adopting modularized propulsion, suitable for piles of different sizes, and the product has high practicability.
The operating cost of the machine is lower than other similar products, saving money for users and reducing the company's operating costs.
The hydraulic concrete breaker has a simple structure, small size, light weight, convenient operation, no special skill training, quick job placement, and high work safety.
The concrete breaker machine can be used in conjunction with various construction machinery to truly realize the dual performance of product versatility and economy.
The product has been upgraded with humanity, low noise, no vibration, no impact during work, good working environment, and improve the efficiency of man-machine work.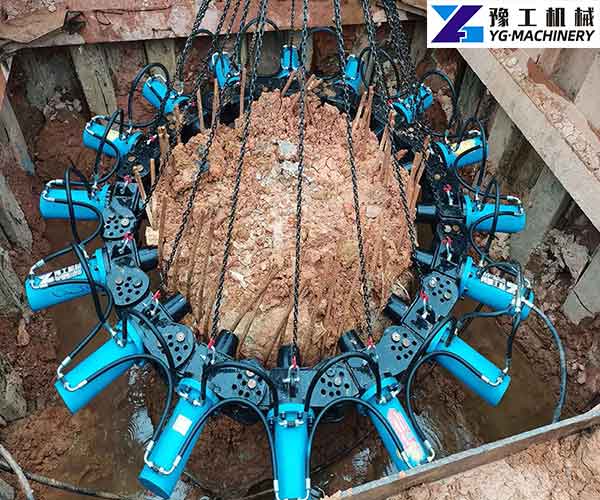 Why choose YG Concrete Cutting Machine?
Henan Yugong Machinery Co., Ltd. is a large-scale construction machinery manufacturer integrating the research and development, production, and sales of mining equipment, tunnel construction equipment, and road and bridge construction equipment. Including concrete cutting machinery. Rebar processing machinery. Environmental machinery. Prestressed machinery. Road and bridge machinery. Protective equipment. Construction machinery.
For example hydraulic rock splitter, fog cannon machine, mortar spraying machine, pipe bender machine, beam bending machine, rotary drilling machine, water well drilling rigs, down the hole drilling, core drilling rig, etc. Click on the message board below to get more product information.