High frequency wall saw is a tool that uses high-frequency vibrations for concrete cutting. Its working principle is to convert high-frequency electric energy into vibration energy, and then transmit the vibration energy to the cutting surface through the saw blade for cutting. The high frequency wall saw has features of small size, lightweight, easy to transport, remote control operation, visual intelligent cutting, safe and reliable, split design, and quick disassembly. One person can independently install and operates it. It adapts to a variety of cutting environments, including wall cutting, support beam cutting, bridge cutting, etc. Get in touch with us for more info. Phone/Whatsapp/Wechat: +86 18337123872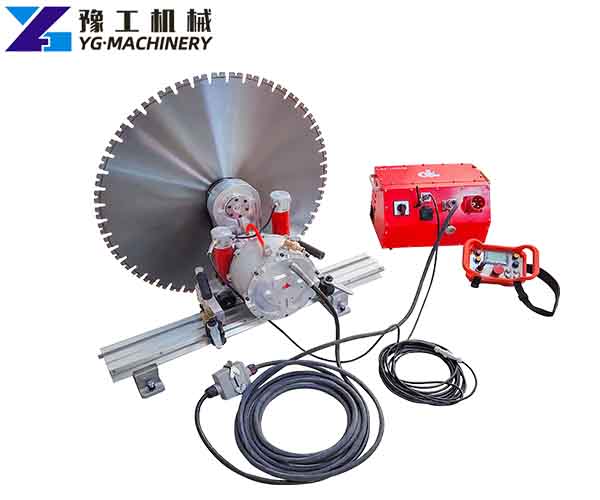 YG-105DM High Frequency Wall Saw Parameters
Saw Blade
Max. Cutting depth
510mm
Max. Saw blade
φ1200mm
Saw blade fixing(flush cuts)
6 countersunk head screws, 110mm graduated circle
Weight

Wall saw 150DM. Incl. Feed electric motors
27kg
Electric main motor(16kw)
18kg
Electric motor(water-cooled high-frequency motor)
Max. Output power
16kw
Control unit

Voltage
380V-460V(single phase available)
Frequency
50Hz/60Hz
Weight
19kg
Wireless control
2kg
Working Principle of the High Frequency Concrete Wall Saw
The saw blade is fixed on the vibrating part of the high frequency wall saw machine. When the vibrating part is in operation, the saw blade will move up and down quickly due to the vibration, so as to achieve the purpose of cutting quickly. Compared with traditional tools, there is no traditional direct mechanical transmission structure between the electric parts of the high-frequency wall saw and the saw blade, so it has higher precision and efficiency. It's an ideal machine for cutting concrete.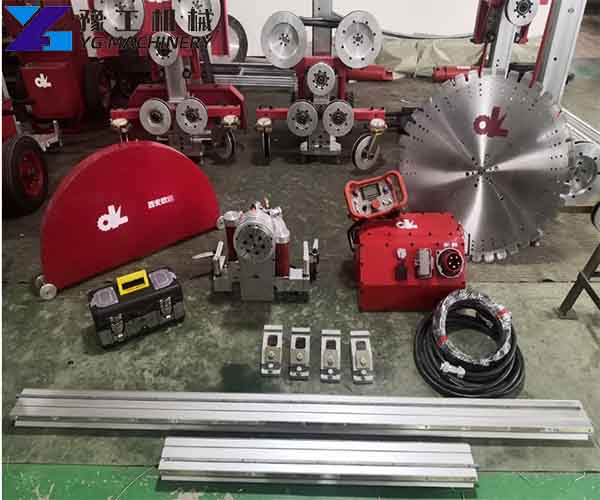 Advantages of High Frequency Concrete Wall Saw Machine
High-frequency wall saws deliver constant high power to the spindle over a wide speed range for faster, more efficient cutting. The spindle can be continuously variable to ensure the best speed for each cutting, and it can be operated by remote control. high-frequency wall saw, feeding, cutting, and main motor drive all realize electrification. The head of the wall saw has a quick locking device, which is easy to install and disassemble. The power unit is highly integrated, and it is easy to move as a power supply. High frequency wall saws, also known as high powered electric concrete cutters, are becoming the new normal for most professional concrete cutting industries due to their remarkable productivity and versatility.
The Difference Between High-Frequency Wall Saws and Common Wall Saws
Compared with common saws, high-frequency wall saws have the following outstanding advantages of light weight, simple operation, easy to move, and so on. Compared with traditional electric wall saws, high-frequency wall saws have the following outstanding advantages. First: power advantage. Second: fixed advantage. Third: quality advantage.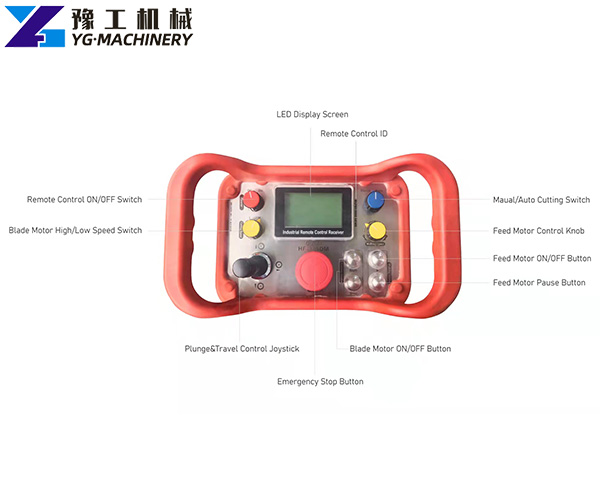 Why Choose Us As Your Supplier?
YG Machinery, as a large-scale demolition equipment manufacturer for 18 years, supplies the equipment from stock, and factory direct sales price, and will configure construction solutions for users according to the construction requirements of customers, creating more value for users. Now our company has been in machine manufacturing and supplying for over 18 years, with rich experience. We hope to provide more good machines with high performance, guaranteed quality, and reasonable prices to more customers over the world. Besides, we have professionally skilled staff for after-sale service and support 24-hour online service if you have any questions about the machine.
Related Machines for Concrete Cutting
There are electric wall saws, high frequency wall saws, and hydraulic wall saw machines for sale in YG Machinery. People can choose the suitable type according to the actual requirements. In addition, we also provide other machines for building and construction, such as mortar spraying machines, mini concrete pumps, foam concrete machines, fog cannon machines, shotcrete machines, rebar straightening and cutting machines, etc. If you are interested in these machines, welcome to contact us for more details. Phone/Whatsapp/Wechat: +86 18337123872