A customer in Singapore sent an inquiry about a concrete wire saw for sale at the beginning of the month. He wanted to choose and purchase a concrete wire-cutting machine for a building construction project. Our sale manager sent a lot of detailed information to him. And give him some suggestions on the basis of the customer's needs. After several days of communication, discussion, and consideration, the customer finally chose a hydraulic concrete wire saw and a pump station. When he received the machine, he felt satisfied because of its simple operation, high efficiency, and good performance. If you are interested in this diamond wire-cutting machine, you can get in touch with us for more details. 【Phone/WhatsApp/Wechat】: +86 18337123872 or Email: admin@ygbuildingpro.com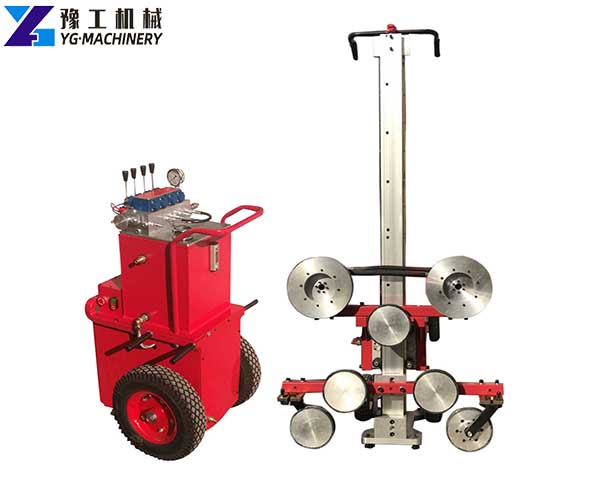 Technical Data of YG Hydraulic Wire Saw for Sale in Singapore
| | |
| --- | --- |
| Wire storage | 12m |
| Width | 950mm |
| Depth | 700mm |
| Rail height | 2000/1500mm |
| Drive pulley | 280mm |
| Storage pulley | 200mm |
| Total weight | 100kg |
| Power unit | YG-700TM/800TM is available |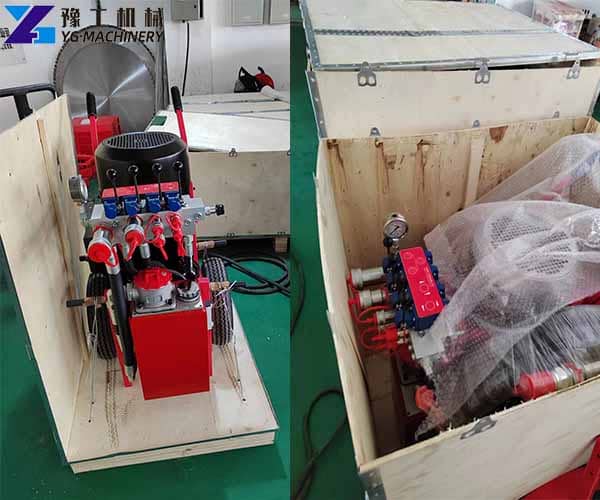 What Is A Hydraulic Concrete Wire Saw?
It has a hydraulically driven power unit cutting device, which can realize various cutting for thick concrete. It is suitable construction equipment for cutting and demolition of basements, chimneys, and pillars, and repair work. The concrete wire saw for sale in Singapore can work for densely packed reinforced concrete structures, thick brick walls, and even underwater cutting operations. Wire saws can achieve cutting depths that hydraulic wall saws cannot reach. The depth of the cutting operation is not limited. The adaptability of the working environment is stronger, and the working efficiency is higher. It is the backup equipment of the hydraulic wall saw machine.
Why Choose the Hydraulic Wire Saw Machine Better?
The hydraulic concrete wire saw for sale in Singapore has the following salient features. Reduce labor intensity, safe and reliable operation, overload protection function, strong power, improved cutting capacity, and labor productivity.
It is advanced equipment for the cutting and demolition of construction projects. Because its linear cutting can make the construction section more tidy, it can double the working speed to shorten the construction period and further reduce labor costs. The hydraulic system's safety, reliability, and stability greatly reduce construction equipment's loss cost. In addition, static cutting like wall saw cutting has gradually become a construction and design concept because it can preserve the stability and safety of existing structures to the greatest extent. It is the leading advanced cutting construction equipment widely used in renovation construction, replacing the traditional method of construction with forceful chiseling or drilling rigs.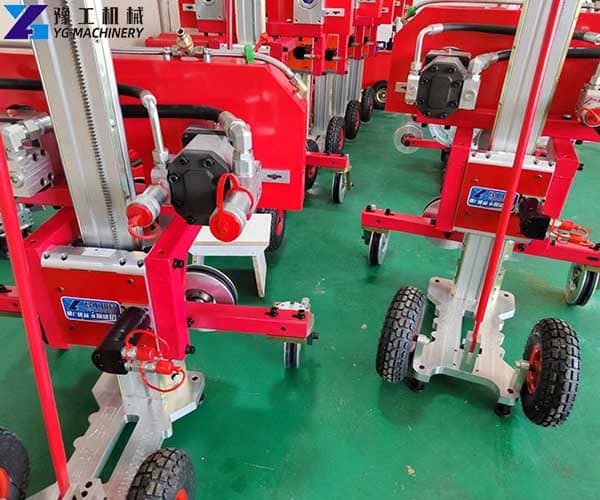 Concrete Wire Saw Manufacturer & Supplier – YG Machinery
Henan YuGong Machinery Co., Ltd is a company that provides various construction machines, like pavement construction, house building, concrete demolition, steel bar processing, hole drilling, etc. Among them, the breaking and cutting tools at the hot sale include concrete wire saw, concrete wall saw, hydraulic pile breaker, and rock splitter machine. Up to now, the wire saw-cutting machine has been sent to Israel, the Middle East, Central and Northern Europe, South America, Chile, Brunei, Spain, Singapore, Hong Kong, etc. If you are looking for a reliable manufacturer and supplier to purchase these machines, please get in touch with us now and we will reply to you as soon as possible. 【Phone/WhatsApp/Wechat】: +86 18337123872 or Email: admin@ygbuildingpro.com