In May because of the outbreak of the epidemic. The demand for oxygen generation equipment such as industrial oxygen generators, medical oxygen generators, 1L-10L oxygen generator machines, etc. Has also greatly increased. Richard Phillips, a customer from Peru, left his request for an industrial oxygen generator through the website. Our salesperson Amy Bai added WhatsApp to communicate with customers to achieve hourly output, voltage, altitude, and other factors.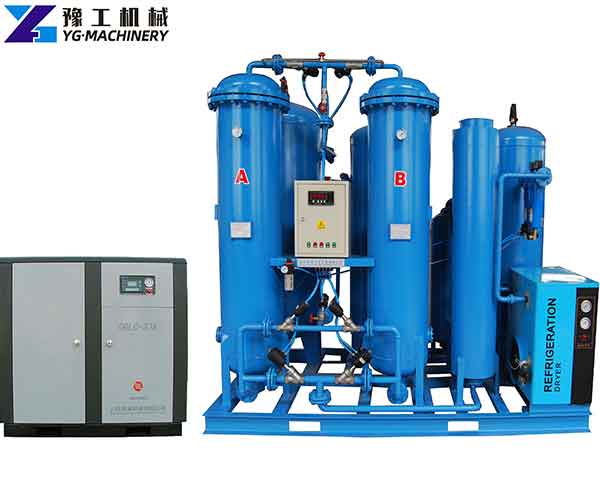 Parameter of Oxygen Plant and Generator:
| | | |
| --- | --- | --- |
| Model No. | Flow Rate | Purity |
| YGFO-5 | 5 | 93±2% |
| YGFO-10 | 10 | 93±2% |
| YGFO-20 | 20 | 93±2% |
| YGFO-30 | 30 | 93±2% |
| YGFO-40 | 40 | 93±2% |
| YGFO-50 | 50 | 93±2% |
| YGFO-60 | 60 | 93±2% |
| YGFO-70 | 70 | 93±2% |
| YGFO-80 | 80 | 93±2% |
| YGFO-100 | 100 | 93±2% |
| YGFO-120 | 120 | 93±2% |
| YGFO-150 | 150 | 93±2% |
| YGFO-180 | 180 | 93±2% |
| YGFO-200 | 200 | 93±2% |
Best Oxygen Generator Machine in 2021 | Lowest Price
The price of each industrial oxygen generator is different. Different altitudes, different output, different countries require different voltages, and different filling pressures are different. Therefore, each industrial oxygen generator is customized. Of course, the price is also different.
Amy Bai customized a set of 90m³/h oxygen production equipment by communicating with customers. Colleague customers also ordered 20 oxygen tanks. Because each device is customized, there is a 10-day lead time. If you want to know more about the price of industrial oxygen generators. Please click on the message box below.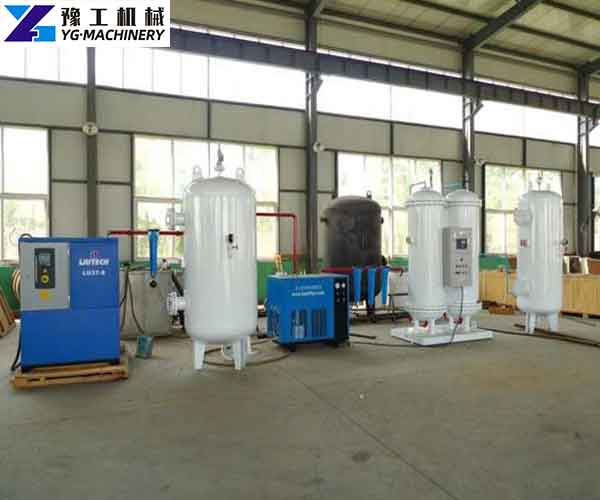 How does an Industrial Oxygen Concentrator Work?
Oxygen generators equipment for producing oxygen, with an oxygen concentration of up to 95%, is used to replace bottled oxygen and avoid the risk of explosion of bottled oxygen. The principle of the industrial oxygen generator is to use air separation technology. Firstly, the air is compressed with high density and then the difference in the condensation point of each component in the air is used to separate the gas and liquid at a certain temperature, and then it is obtained by further rectification. It is not only suitable for use in large-scale centralized oxygen supply places such as hospitals but also suitable for use in small-scale and dispersed industrial areas.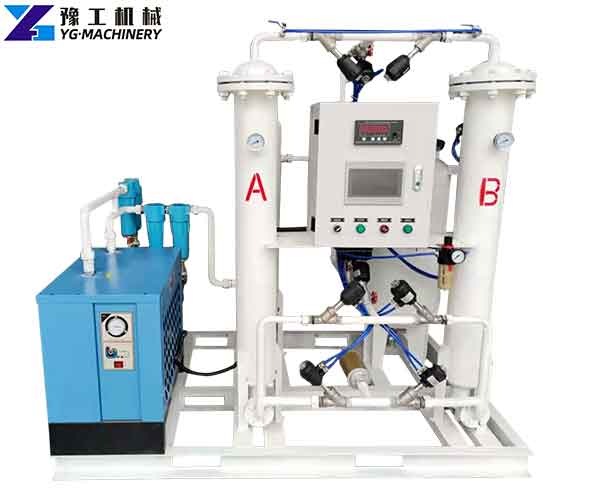 Features of Industrial Oxygen Generator/Concentrator
The compressed air is equipped with air purification and drying treatment device, clean and dry air is conducive to the long-term service life of the molecular sieve.
The new pneumatic shut-off valve adopted has a fast opening and closing speed, no leakage, and long service life. It can meet the frequent use of the pressure swing adsorption process and has high reliability.
Perfect process design, selection of new molecular sieve.
Adopt a new oxygen production section, continuously optimize device design, reduce energy consumption and capital investment.
The equipment has a compact structure design, which reduces the floor space.
The equipment has stable performance, adopts PLC control, can realize fully automatic operation, and has a low annual operating failure rate.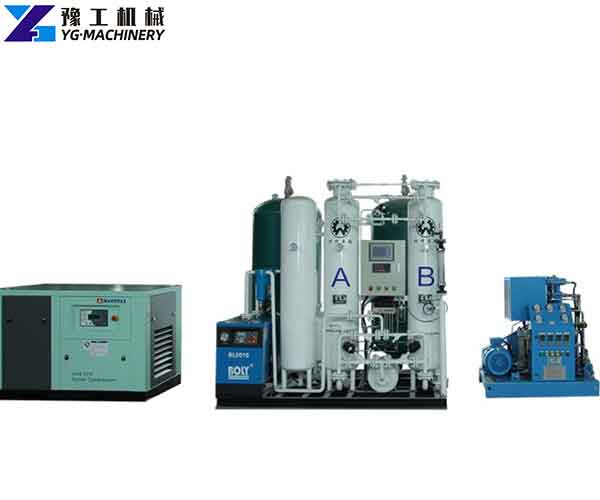 Other Products
YG Machinery can not only provide you with an oxygen concentrator machine. But also a nitrogen generator for sale, glove making machine, meltblown machines, disinfection door, tissue paper making machine, and wet wipe machine to choose from. YG Machinery company sells various construction machinery. For example, water well drilling rigs,  anchoring drilling rigs, core drilling rigs, pile breaker machines.  mortar spraying machines, automatic sandblasting machines, fog cannon machines, etc. Now send an email to admin@ygbuildingpro.com. Get more product information and prices.